Application Forms
Find the application form you are looking for here. For support with filling out forms, please reach out to us directly.
Lodges
View the documents below required to apply for our lodges.
Seniors Self Contained Apartments
View the documents below required to apply for our apartments
Social Housing
View the documents below required to apply for Social Housing
Frequently Asked Questions
Senior Housing
Lodge
In order to be eligible for residency at one of our lodges, you must be: 
65 years of age or older

A Canadian citizen 

Able to live

independently with minimal supports 

Either a resident living within the current Evergreens Foundation boundaries or are dependant on an eligible resident
To apply to be a resident, you must meet the qualification requirements. If you qualify, you can complete and submit an Admission Forms Package to the Resident Coordinator of the facility to which you are applying. 
Resident selection is based upon the needs and rating criteria as established by the Alberta Seniors & Housing Ministry Community Supports. Applicants with the greatest need and who can function with basic supports are given priority. A summary of factors is used for evaluating candidates, including risk factors, degree of independence, housing need, income level, and special circumstances. Approval rests with the Client Services Manager, and The Chief Administrative Officer; any applications by those under the age requirements (65+) must be approved by the CAO or Board of Directors.
Those with high health care needs may be directed towards housing that offers 24-hour nursing care.
If you are currently residing outside of Alberta, you may be eligible to apply if you have immediate family members (son, daughter, spouse, or sibling) in the community you are applying to. This may not apply to Alpine Summit Seniors Lodge in Jasper, as additional accommodation criteria are required by Parks Canada. 
Yes, we would be happy to coordinate a tour for potential residents and/or their family members. Please reach out directly to schedule a tour for a specific location.
Services vary depending on the lodge location. Please refer to our Lodges page to find a lodge and view the specific services available at that location.
Apartment
Rent is calculated on an annual basis and is based on 30% of the income of an individual or couple.
Heat, water/sewer, and shared laundry are all included in rent.
Cable, electricity, and parking if required are added to your monthly rental payment. 
Under-aged applicants will be discussed and approved by the CAO or Board of Directors in situations where there are currently no eligible residents on the waitlist.
All applications are scored based on priority of need. This means that those who have the greatest need for housing will be moved in first. No specific wait time can be given as move-in rates depend on the number of vacancies. 
Applicants must be functionally independent, with or without the assistance of existing community-based services (for example, Meals on Wheels or Home Care). Your medical practitioner will be required to fill out a medical report which will be used to determine your eligibility. 
Still have questions? Reach out to us directly for support.
Latest News
Stay up to date with The Evergreens Foundation on our housing options, programs, and communities.
Oct 2022
We are well into the final quarter of 2022 and we aren't slowing down anytime soon! We are beyond excited […]
Aug 2022
WOW have we been busy! Too much time has passed since our last update, so here it goes… In January, […]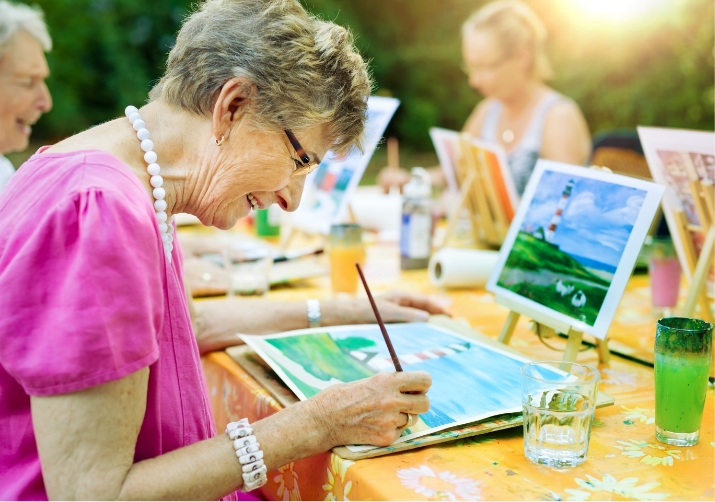 Get Involved
There are plenty of ways to become part of The Evergreens Foundation community. Learn how to get involved with careers, volunteer opportunities, and donations.

How Can We Help?
If you are seeking independent housing for yourself or a loved one, The Evergreens Foundation is here for you. Reach out to us directly so we can offer personalized information.
"*" indicates required fields